Hello everyone. So it's my 2 year work anniversary at SB Digital Search and what an awesome two years it has been too. I believe it has taken me this long to truly establish what my business is about which is why I have decided to re-brand.
For those of you who don't know me, I thought I would put together a little about me blog which will give you a good indication on what I am like as a person and the journey I have experienced to become the recruiter I am today.
About me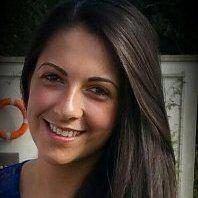 2010-2012
I started my recruitment career fresh out of university after completing a music and musical theatre degree at Chichester. Crippled by debt I had to make an important decision that would ultimately affect my future. Chase my dream of becoming a musical theatre performer or go into full time employment to relieve my financial pressures. After much deliberation I decided on the later and applied for trainee consultant/resourcer opportunities at recruitment firms in London.
These 2 years were vital for my training, development and enabled me to master my craft. I built a large network and good reputation within the project management space.
Unfortunately though, I soon realised that KPI driven sales floors wasn't for me. I enjoyed recruitment but not all the BS that came with it. Surely there was a way that I could continue in this field but work in a nicer environment. At the time I was also commuting for 1.5 hours each way to my home in Surrey and had no work life balance at all. I'll be honest; I was ready to through the towel in. But luckily I was offered an opportunity to work for a start-up from home. It was the life line I had been waiting for…
2013-2015
I remember so clearly the first day I woke up and started working from my home office. It was the first day after the Christmas break. I hadn't endured the freezing cold walk to the station, I hadn't been sitting on a packed train for an hour and I half, I didn't feel tired and I didn't even have the Christmas blues. It was a very serial experience, but one I was thoroughly enjoying.
These years allowed me to work very independently and really set me up for the next challenge I was about to encounter. Setting up my own business…
2015-now
After months of preparation I was finally ready and SB Digital Search was born. With little if any candidates or clients, I was really starting from scratch. A very daunting task but after months of hard work and an extremely supportive network, I was back up and running like nothing had changed.
Now I spend my days working from my home office (Or Sofa) with my two cats Brian and Gary. I think this super relaxed environment brings out the best in me and enables me to work efficiently, quickly and with little stress. You can't ask much more from a work life balance than that.
I hope this has helped you understand a little more about me, my background and experience within the recruitment industry. Every decision has led me to where I am today and I wouldn't be doing this if it wasn't for my loyal network of candidates and clients. Let's hope I can be around for a few more years to come.
If you are looking for a project management role or resource, then email me at sarah.buttaci@sb-digitalsearch.com